Umber Magazine
Umber

| The creative thinker's graphic journal.
Umber is an Oakland, California-based printed publication that focuses on creative culture and visual arts from the perspective of Black & Brown people. In every release, our content is curated around a theme with an inspiring group of contributors from across the globe. The vision is to "globally highlight the creative nuance of Black & Brown people through print media."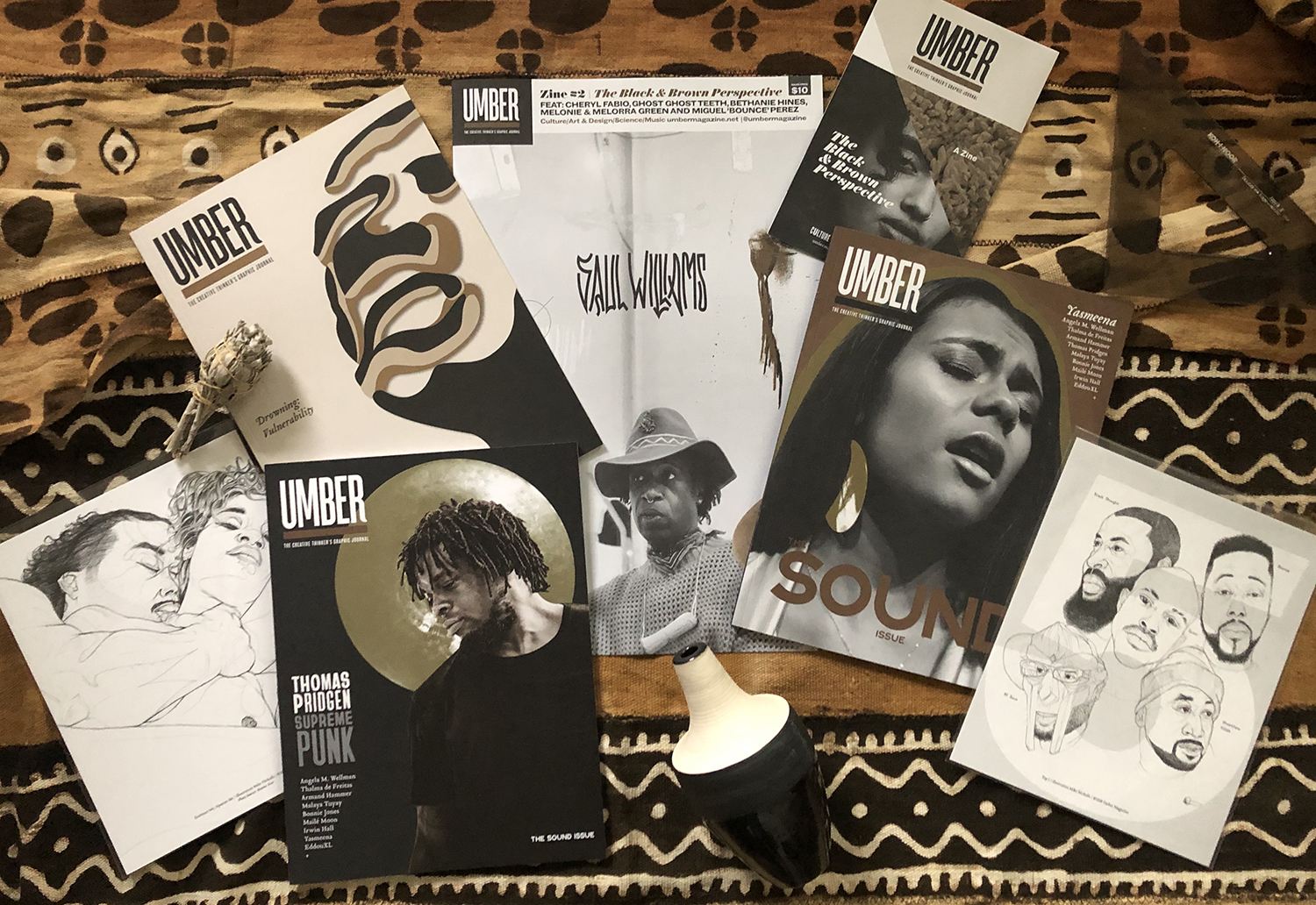 Launched via Kickstarter in the summer of 2017, Umber provides an engaging print media experience and complementary events that form tangible relationships and deeper connections within our growing community.

In my role as Creative Director, I visually design and illustrate the perspectives of our contributors; from curation of editorial content to final design of the print magazine. I'm also responsible for content creation and digital marketing design (e-newsletters & social media) to support our magazine release and community events. As the Founder, I'm the publisher, I engage with our community and I manage an amazingly talented team of writers, editors, event producers and marketing strategists.